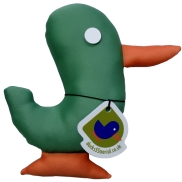 Offer Codes

- Codes do not apply to shipping charges (unless specifically for shipping), where an order is already covered by free shipping the use of the code has no value.
- Some products or services may be exempt from use with a codes, please check with us if you are unsure if an item qualifies.
- Generally Only one code can be applied per order unless otherwise specified.
- Codes that are awarded to specific people, such as competition prizes, are for the use of that person exclusively and upper value thresholds may apply.
- Codes may only be used once per person.
- Where codes have an expiry date and will be valid until up to and including the date shown.


All offer discount or voucher codes provided in connection with promotional activities have no physical or implied monetary value or equivalency
and are offered as a gesture of good will when redeemed with us during a transaction for the provision of goods or services there conditions of
use are subject to change without notification and may be withdrawn or canceled for any reason without any prior notification.





Competitions

From time to time ducks55aerial.co.uk may actively engage in marketing strategies, utilising social media outlets such as instagram, facebook; where members of these services participate in promotions or competitions by posting content.

As these are publicly accessible and contributed sources it may be in some circumstances beyond our control to monitor & control the content displayed and any information, image, video or views expressed in the comments in these locations associated with ducks55aerial.co.uk promotions or activities does not imply that we agree, condone or consent to the contents displayed or views that are expressed, we will actively report any misuse to the platform provider and actively encourage anyone that has concerns to raise it both with them using there built in reporting mechanisms. As these platforms are beyond our control failure to remove offending content again does not imply our consent, agreement or endorsement.

It is also possible that the platform providers may share other marketing advertisements with users for product or services, these are not endorsed, associated, promoted or controlled by ducks55aerial.co.uk and any concerns you may have should be reported to the platform provider directly i.e. instagram, facebook.

Participation in any promotion is entirely voluntary and is undertaken by a contributor at there own risk and cost, there is no contractual obligation assumed or implied between ducks55aerial.co.uk and any participant. ducks55aerial.co.uk assumes no responsibility for the safety of participants and advises that all participants should be happy and confident to undertake any move or activity, this should be conducted under supervision by a trained instructor in a clean safe environment with safe aerial equipment and safety equipment. Participants understand all activity is at there own risk, where a is minor are involved consent of an appropriate adult is required.

Through the act of contributing / posting using tags associated with ducks55aerial.co.uk competitions, consent for the use of any image posted by ducks55aerial.co.uk is implied where it is obvious that a minor is imaged we may make contact in order to ensure that appropriate adult consent has been granted but this is not guaranteed, if you have any concerns please contact us.

Any prizes offered are done so as gestures of good will by ducks55aerial.co.uk and have no implied monetary value, selection of winners is at the discretion of ducks55aerial.co.uk with unspecified conditions of selection, ducks5aerial.co.uk may cancel or withdraw a competition or promotion at any time without prior warning and reserves the right to change the conditions at anytime.

In all cases any individual's selected to receive a good will prize, will be contacted via the platform on which the promotion was run and will have 30 days to reply, in all cases any winners may be liable for shipping charges or import/customs duties where non a UK winner is involved in order to collect the good will prize, there is no monetary equivalent for unclaimed prizes and prizes are non-transferable to other individuals.